Windows are more than just a view to the outdoors, or a place for the sun to enter our homes. High-quality windows can help enhance curb appeal, improve energy efficiency, and keep your living spaces comfortable and well lit throughout the year.
Marvin Collections Focus on Design, Aesthetic Appeal, and Performance
Originally opened in 1912 as Marvin Lumber & Cedar Company in Warroad, Minnesota, the company ventured into the window business in 1939. 80 years later, Marvin has become a world leader in the industry, providing unique window and door solutions built exactly to customer specifications. Their philosophy of "built around you" continues to drive the company forward to this day.
Whether your project calls for flexibility in its design, a more streamlined product that emphasizes ease of maintenance, or a combination of the two, Marvin has a collection that caters to the needs of your project.
At Kansas City Millwork, we have partnered with Marvin to provide the finest windows to our clients.
Offering three distinct product collections, Marvin is the provider of premium window solution in our industry, and ensuring our customers receive best-in-class product.
The Signature collection features the Ultimate and Modern product lines. This collection contains the broadest range of window product types, sizes, configurations, and design options, delivering windows that combine architectural correctness with visual appeal.
Known originally as the Integrity Wood-Ultrex product line, the Elevate Collection combines some of the most notable features of other collections, allowing customers to realize their most challenging design visions. Elevate Collection windows combine wooden interiors with Ultrex fiberglass exteriors, combining beauty and strength without compromising performance.
Originally the Integrity All Ultrex product line, the Essential collection consists of windows that use the durable Ultrex fiberglass material for both the interior and exterior. These windows make it simple to achieve a design, while remaining virtually maintenance-free, and can withstand decades of wear and tear from the elements.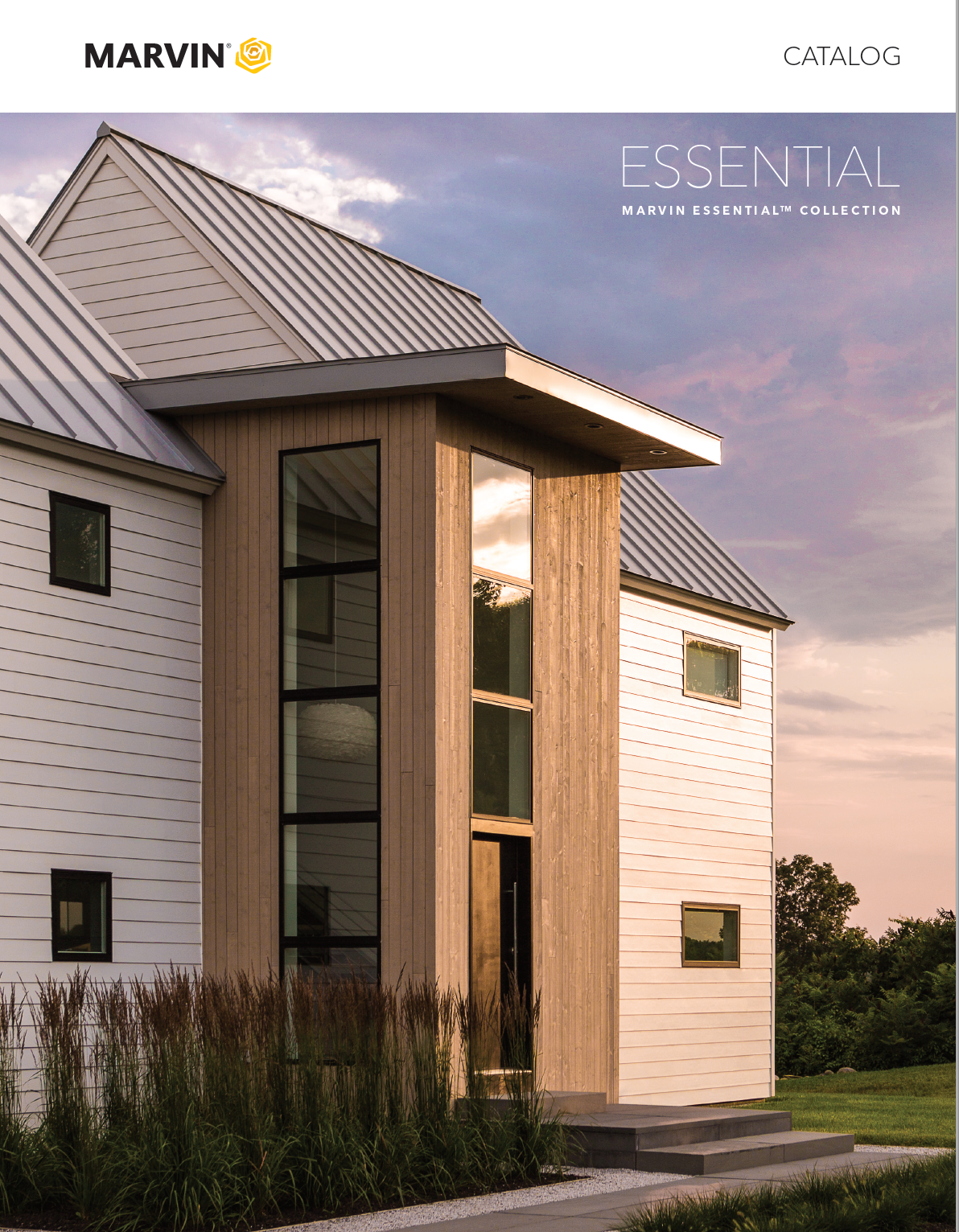 Marvin offers a wide range of window types to meet any design preference. From practical and traditional designs, to fully custom shapes and glazing, there is a Marvin window design for any part of a home.
Product options allow you to customize your Marvin windows as needed.
Support During the Building Process
In addition to these product options, Marvin offers support during the building process through its Signature Services, and also offers historic design solutions for replacing windows on old residential and historic properties. Marvin also provides a comprehensive window replacement service.